"Shout for joy to the LORD, all the earth, burst into jubilant song with music; make music to the LORD with the harp, with the harp and the sound of singing, with trumpets and the blast of the ram's horn— shout for joy before the LORD…"
 – Psalm 98 4-6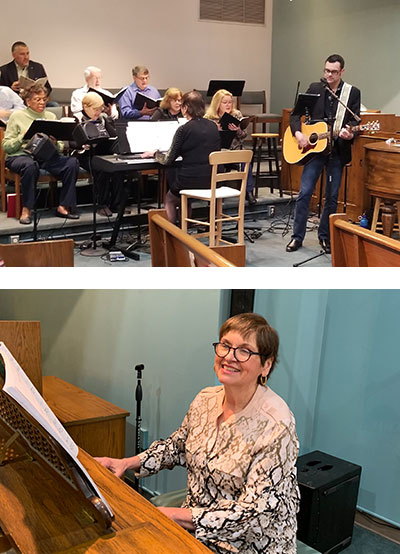 Advent has a robust musical program that gives the congregation many different ways to either offer their own talents or enjoy the talents of their neighbors. We are definitely a community that loves music in many different forms which are clearly merged in our 10:00 am Sunday worship service where we gather as one family of God.
You are always invited to join this Advent family any Sunday and participate in a service which merges the spoken word with song. On any given Sunday, you could sing traditional hymnody and follow with contemporary Christian praise songs.
A thoughtful, carefully crafted sermon might illustrate the gospel reading, or a humorous skit may work as well. The music program is diverse and includes chancel choir, praise band, bells, ladies and mens ensembles as well as soloists from the congregation and the community. While the presentation and form may change, the goal is always the same: to reveal and spread the good news authentically and lovingly.