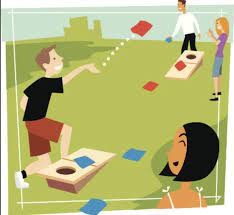 Join your Spiritual Development Team Sunday, September 19th, right after the worship service to learn all about this fall's activities. There will be corn hole, giant jenga, a group art project, and more! We are working on something yummy to eat so stay tuned for details on that front. We will be outdoors with a tent to cover us from sun or rain and keep us in Covid safety protocol 😊
There will be information on fall offerings for kids and adults of all ages. We are hoping to get the parent information forms on an electronic format for you and plan to have a QR code you can scan and then fill out and return via email.
Did you like the masks we gave out to the kids for Blessing of the Backpacks and want one of your own? You are in luck… they will be for sale as a youth fundraiser so be sure to bring $5. 
We look forward to seeing you there!