---
Worship Service link becomes active at 9:40 am
Preservice Music – 9:45 am
Worship Service – 10 am 
---
Meditation Time!
We hear some themes repeated in scripture, like God calling to us from the text. As two of our groups have studied Isaiah, we have heard God speaking the following to us"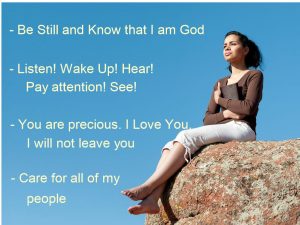 The meditation link below is a compilation of verses from Isaiah as well as other places in scripture that highlight these themes. Find a comfortable spot and five minutes to listen to these words from God – we hope it will bless your day and your heart.
---
---
From the Pastor's Desk
April 7, 2021
Dear Advent Family,
How wonderful it was to be together during Holy Week as we participated in the outdoor worship services! We want to continue to gather for outdoor worship services until we can safely move inside.
For each of the Sundays in April and May, outdoor worship will be held at 10am, weather permitting and will be livestreamed from our website. If weather necessitates the cancellation of the outdoor service, only an online worship service will be available. Additionally, if weather forces cancellation of the outdoor service, a notice will be placed on the Advent website by 8am on Sunday.
There are some things that we can continue to do to ensure our own safety, as well as the safety of our church community.
First, I encourage you to continue following the CDC guidelines for wearing masks and social distancing.
Second, I encourage you to receive the vaccine as soon as possible. This not only protects you but it also helps our country reach herd immunity and stops the spread of the virus. I am so thankful that I, along with the entire pastoral staff, have been able to receive the vaccine as have many of our members. We hope to soon be able to say that the entire Advent community is 100% vaccinated!
Here are some important tips for our outdoor services. Please review the items below to ensure that our services are safe.
---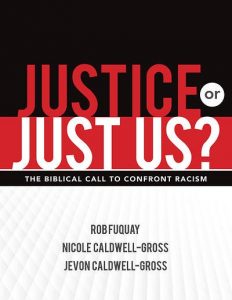 MONDAY NIGHT PARLOR CLASS

What does the Bible say about pursuing justice and opposing racism?  The Parlor Class is participating in a video and discussion series on Mondays through May 3 at 7 p.m.  Series is  called "Justice or Just Us."   All are welcome to join us to view the series and discuss our Christian responsibility to oppose racism individually and as a congregation.   The speakers are all pastors at St. Luke's Methodist in Indianapolis.    Contact Abby Bostian at abostian@carolina.rr.com with questions or to get on the Parlor Class email list.

---
New Study of Mark
Join us as we study the Gospel of Mark. Pastor Ward and Carol Schierlmann will be leading a Sunday morning and a Wednesday lunch group through a dive through this important part of the New Testament. We would like all participants to read the scriptures as their main text. We will be using the Interpretation Bible Study book as a reference and any students who would like to do this reading as well may purchase a book on Amazon or other book outlet.
---
LITTLE FREE PANTRY
Our Little Free Pantry has become immensely popular for both our neighbors in the College Downs neighborhood and for our members.  Sharon Thrower has agreed to be the Social Ministry Board lead person for our pantry.  If you have questions or ideas about the pantry, including donations and how to become more involved, feel free to contact her at PreschoolDirector@adventlu.org.  Our Little Free Pantry is located on Bonnie Lane in the side yard of the Wubben-Smith House.
An Amazon Wish List has also been set up for those who would like to purchase items for the Little Free Pantry and our Advent Food Pantry.  Because of delivery issues at the church, it has been set up for the items to be shipped to Sharon Thrower's address; however you MUST select the shipping option that says "Sharon Thrower's Gift Registry Address".   Many items have been set up in the wish list and will be used to stock Advent's Pantry.  You may click here to go directly to the Amazon page to order.
---

LOVE IS THE WAY
by
Bishop Michael Curry
Mondays at Noon
Feb 15th  –  Mar 1st, 15th, 29th  –  Apr 19th  –   May 3rd
NEW book study! Join us for a discussion of "Love is the Way" from Bishop Michael Curry.  We will Zoom every first and third Monday at 12:00 and tackle 2 chapters a week until we complete the book.  If you would like to study this book, but this time does not work for your, please email Carol at spiritualdev@adventlu.org and let her know what days/times would work better.  If enough folks express interest for a second class, we will advertise the day and time.
---

2021 DEVO LUNCH 2.0
Join us the 1st and 3rd Mondays of each month at 12 noon for a 30 minute devotion time. A Zoom link is posted on the member dashboard.
Food for thought will be updated on the website but drop ins are welcome! Drop in for one week or become one of the regulars – whatever works for your schedule.
---
Advent's Call For Social Justice
---
Our Racial Justice Teams have been busy! Classes & book studies are underway. Civic Action has changed its name to Racial Equity Action Partners (REAP) and Pastor Ward is reaching out to churches in our area to form partnerships. See our Racial Justice Page for more details. If you would like to join a team, contact Carol Schierlmann at spiritualdev@adventlu.org. There will be links on the member dashboard for upcoming meetings which are open to all. 
---
Being in Community – Together While Apart
Welcome to the Advent Lutheran Church online community.  In response to the temporary reality of social distancing, we will continue to reach out with our hearts instead of our hands for a little while longer.  We are embodied people and miss the ability to gather together.  While we look forward to a wonderful reunion sometime in the future, we also recognize that each new day is a gift from God.  Using creativity and care, we are finding new ways to grow in God's love where we are planted.  We encourage you to take advantage of all the ways you can to be connected with on another right now.
You will note a newly invigorated focus on racial and social justice work inspired by our shared desire to do a better job using our voices and our resources in this area.  Check out our page under the Outreach & Support tab to learn all the ways you can get informed and pug in to make a difference.
Links to Sunday worship will be posted here to our new YouTube channel each week at 9:40.  Adult Education continues via Zoom, Sundays at 11 am, and Wednesdays at 11:45 am.  We have a Devotion Zoom at noon on the first and third Mondays of each month. Links to all the Zoom sessions are posted on the Member Dashboard website page.
If you have not listened to our podcast, The Radical Love Endeavor, you will find episodes on the stress of separation and loss, how to help children and youth during the quarantine as well as a guided meditation series.  
Keep checking back for new content and let us know if there is something you would like to see or hear from us by sending suggestions to info@adventlu.org with the email subject "Suggestion for Content".