Online Worship
Holy Communion will be offered on the
2nd and 4th Sunday of each month by Zoom.
The Third Sunday after the Epiphany
January 24, 2021


---
Devotion Time!
Last week in Devotion Time, we decided to spend at least 10 minutes a day reading Mark 4:1-20 and reflecting on the garden as a metaphor for the human heart...click here to continue reading
Join us Monday, January 18th at 12:00 noon
for a 30-minute discussion and prayer
The Zoom link is on the member dashboard.
If you would like email reminders, send your email address to spiritualdev@adventlu.org.

For a link to the Devotion Zoom meeting please login at Member Login, and then go to the Members Dashboard webpage.     
---
---
You Are Invited

ABOLITION:  The Impact on Housing, Mental Health, and Education
The REAP (Racial Equality Action Partners) formerly known as the Civic Action group would like to personally invite you to this C4BF (Charlotte 4 Black Futures) event this
Thursday, January 14th at 6:30 pm. 
Click here for more information on this event
Attendance registration is required, to sign up please click here.
---

2021 DEVO LUNCH 2.0
Join us the 1st and 3rd Mondays of each month at 12 noon for a 30 minute devotion time. A Zoom link is posted on the member dashboard.
Food for thought will be updated on the website but drop ins are welcome! Drop in for one week or become one of the regulars - whatever works for your schedule.
---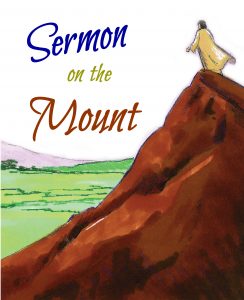 MONDAY NIGHT PARLOR CLASS
Sermon on the Mount

The Parlor Class will start a video and discussion study of the "Sermon on the Mount" on Monday, January 11, at 7 p.m., via Zoom.  Called "Jesus's Greatest Hits" by New Testament professor and video leader Amy-Jill Levine, she also says these passages from Matthew 5 - 7 are "inspirational teaching, amazing imagery, and provocative information."  This discussion study will continue every Monday into February.   Prior preparation is not required; however, the name of the book is Sermon on the Mount: A Beginner's Guide to the Kingdom of Heaven, written by Professor Levine, and is available on Amazon.
---
Advent's Call For Social Justice
---
Our Racial Justice Teams have been busy! Classes & book studies are underway. Civic Action has changed its name to Racial Equity Action Partners (REAP) and Pastor Ward is reaching out to churches in our area to form partnerships. See our Racial Justice Page for more details. If you would like to join a team, contact Carol Schierlmann at spiritualdev@adventlu.org. There will be links on the member dashboard for upcoming meetings which are open to all. 
---
Being in Community - Together While Apart
Welcome to the Advent Lutheran Church online community.  In response to the temporary reality of social distancing, we will continue to reach out with our hearts instead of our hands for a little while longer.  We are embodied people and miss the ability to gather together.  While we look forward to a wonderful reunion sometime in the future, we also recognize that each new day is a gift from God.  Using creativity and care, we are finding new ways to grow in God's love where we are planted.  We encourage you to take advantage of all the ways you can to be connected with on another right now.
You will note a newly invigorated focus on racial and social justice work inspired by our shared desire to do a better job using our voices and our resources in this area.  Check out our page under the Outreach & Support tab to learn all the ways you can get informed and pug in to make a difference.
Links to Sunday worship will be posted here to our new YouTube channel each week at 9:40.  Adult Education continues via Zoom, Sundays at 11 am, and Wednesdays at 11:45 am.  We have a Devotion Zoom at noon on the first and third Mondays of each month. Links to all the Zoom sessions are posted on the Member Dashboard website page.
If you have not listened to our podcast, The Radical Love Endeavor, you will find episodes on the stress of separation and loss, how to help children and youth during the quarantine as well as a guided meditation series.  
Keep checking back for new content and let us know if there is something you would like to see or hear from us by sending suggestions to info@adventlu.org with the email subject "Suggestion for Content".