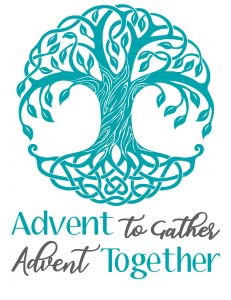 Welcome to the Advent Lutheran Church online community.  In response to the temporary reality of social distancing, we will continue to reach out with our hearts instead of our hands for a little while longer.  We are an embodied people and miss the ability to gather together.  While we look forward to a wonderful reunion sometime in the future, we also recognize that each new day is a gift from God.  Using creativity and care, we are finding new ways to grow in God's love where we are planted.  We encourage you to take advantage of all the ways you can be connected with one another right now.
Links to Sunday worship will be posted here to our new Youtube channel each week at 10:00.  Adult Education continues via Zoom Sundays at 11:00 and Wednesdays at noon.  We begin a new study, Faces of our Faith, next Sunday and Wednesday – contact spiritualdev@adventlu.org to request the materials.  Faces of Faith is appropriate for adults as well as older youth.  A weekly devotion will be posted here each Tuesday and discussed in the community via Zoom on Thursday at 7:30.  Links to all the Zoom sessions are posted on the member dashboard.
We have ramped up production on our podcast, The Radical Love Endeavor.  You will find episodes on the stress of separation and loss, how to help children and youth during the quarantine as well as a new guided meditation series.
Keep checking back for new content and let us know if there is something you would like to see or hear from us by sending suggestions to info@adventlu.org with the email subject "Suggestion for Content."