Tiger's Blood snow cones, Nutty Buddies, Pop Ups, Jolly Rancher Bomb Pops, and more from Buck's Ice Cream Truck! Plus giant Zenga, sidewalk chalk, crafts and treat bags. What could be better on a warm May afternoon with our friends at Robinsdale!
Thank you, Advent! Our May Celebration was a "sweet" success. We saw beautiful chalk drawings on the basketball court, Zenga competition with the loud laughing "no" when the pieces fell and learned of college and academic successes from some of "our kids."
Everyone had their selection of an ice cream treat (and sometimes two) and your donations almost to the dollar paid for the treats. A big thanks to the volunteers who showed up to chat, to help with ice cream choices and Mothers' Day jewelry boxes, and to fill treat bags with blow-ups, snacks, and fun. And Sharon Thrower, thank you for pulling it all together!
Advent and the Social Ministry Board have an ongoing relationship with the Robinsdale community and enjoy seeing our friends during these fun events.
Meditation Time!
We hear some themes repeated in scripture, like God calling to us from the text. As two of our groups have studied Isaiah, we have heard God speaking the following to us"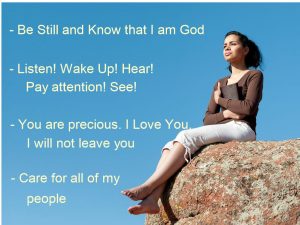 The meditation link below is a compilation of verses from Isaiah as well as other places in scripture that highlight these themes. Find a comfortable spot and five minutes to listen to these words from God – we hope it will bless your day and your heart.