---
Mon 9/20

5:30pm – AA Meeting room 136

6:00pm – Executive Board Mtg – Zoom

Tue 9/21

3:00am – Sandwich Making

6:30pm – Lutheran Men in Mission – offsite

Wed 9/22

12:00pm – Wednesday Word – Study of John – Zoom

Thu 9/23

4:00pm – Our Neighbors' Plate prep

6:00pm – Our Neighbors' Plate Meals

6:30pm – Finance Board Meeting – Zoom

Fri 9/24

5:30pm – AA Meeting room 136

Sun 9/26

10:00am – Worship Service – in person and livestream – Orinson Hall – Mask Required

11:30am – Adult Sunday School – Carol Schierlmann – Zoom

11:30am – Confirmation Class

11:30am – Salty Sunday Youth Group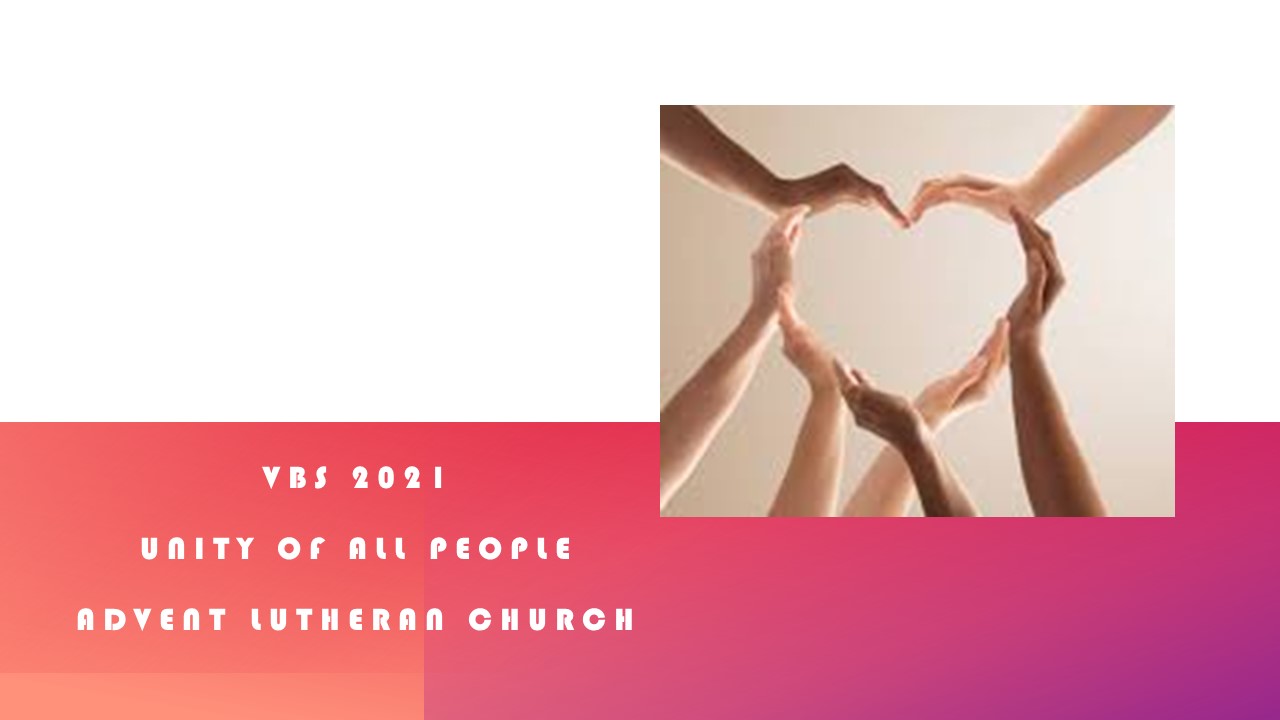 Fall 2021 Rally Day September 19th after the 10:00 am Worship Service.  
---
Robinsdale May Celebration a Sweet Success!
Tiger's Blood snow cones, Nutty Buddies, Pop Ups, Jolly Rancher Bomb Pops, and more from Buck's Ice Cream Truck! Plus giant Zenga, sidewalk chalk, crafts and treat bags. What could be better on a warm May afternoon with our friends at Robinsdale!
Thank you, Advent! Our May Celebration was a "sweet" success. We saw beautiful chalk drawings on the basketball court, Zenga competition with the loud laughing "no" when the pieces fell and learned of college and academic successes from some of "our kids."
Everyone had their selection of an ice cream treat (and sometimes two) and your donations almost to the dollar paid for the treats. A big thanks to the volunteers who showed up to chat, to help with ice cream choices and Mothers' Day jewelry boxes, and to fill treat bags with blow-ups, snacks, and fun. And Sharon Thrower, thank you for pulling it all together!
Advent and the Social Ministry Board have an ongoing relationship with the Robinsdale community and enjoy seeing our friends during these fun events.
---
Meditation Time!
We hear some themes repeated in scripture, like God calling to us from the text. As two of our groups have studied Isaiah, we have heard God speaking the following to us"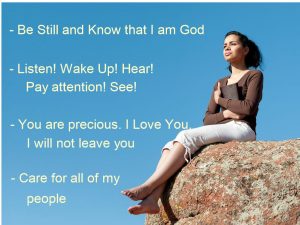 The meditation link below is a compilation of verses from Isaiah as well as other places in scripture that highlight these themes. Find a comfortable spot and five minutes to listen to these words from God – we hope it will bless your day and your heart.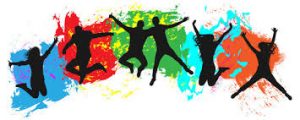 2021 Fall Schedule for Sunday School and
Youth Gatherings
This fall, 2021, continues to offer many challenges for planning Christian Education for everyone and especially for our children and youth.  Recently the Spiritual Development team hosted conversations with parents and in consultation with other respected educators, developed the following plan by age group. 
Click here for more information on the Sunday School and Youth Gathering Schedule
---
RALLY DAY 2021 — LOVE THY NEIGHBOR!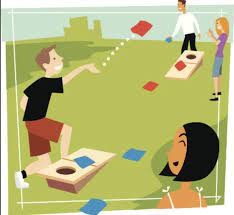 Join your Spiritual Development Team Sunday, September 19th, right after the worship service to learn all about this fall's activities. There will be corn hole, giant jenga, a group art project, and more! We are working on something yummy to eat so stay tuned for details on that front. We will be outdoors with a tent to cover us from sun or rain and keep us in Covid safety protocol 😊
There will be information on fall offerings for kids and adults of all ages. We are hoping to get the parent information forms on an electronic format for you and plan to have a QR code you can scan and then fill out and return via email.
Did you like the masks we gave out to the kids for Blessing of the Backpacks and want one of your own? You are in luck… they will be for sale as a youth fundraiser so be sure to bring $5. 
We look forward to seeing you there!
---
Study of the Gospel of John
The Wednesday class, led by Carol Schierlmann and Pastor Ward, will begin September 22, from 12noon until 1:15pm.  The Sunday class, led by Carol and Eric Heberlig, begins September 26 and will be from 11:30am until 12:45pm.
---
Sandwich Making Returns!!!
Super Sandwich News!!  Social Ministry has transitioned from Grab & Go bags back into slapping together our beloved egg salad sandwiches for Roof Above. With this fresh start, we'd like to involve as many interested Advent members as possible. Tasks are varied: there will be something that is the perfect fit for you! 
Click here to read more information on for the tasks and requirements.
---
PASTOR HENRY McKAY
Advent's Founding Pastor
Joins The Church Triumphant on
August 28, 2021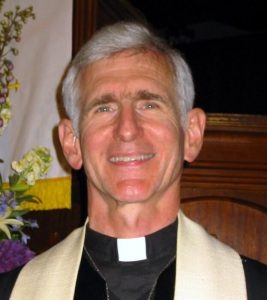 In 1968, Pastor Henry McKay accepted the opportunity to form a new Lutheran congregation in the College Downs community of Charlotte. Through his efforts, that congregation became Advent Lutheran Church and paved the way for us today to be together as a church family. On Saturday, August 28th, after a period of declining health, Pastor McKay departed this earth.
In order to give you a better understanding of this dear man, his life, and some of what took place during these early years under his leadership, we have attached 2 documents for your interest.
Click here to view Pastor McKay's obituary which highlights his varied experiences in the ministry. You may also read the article from our Jubilee Anniversary Booklet which talks about many activities and accomplishments of those early years by clicking on this link.
Pastor McKay's funeral will be Saturday, September 4 at LutherRidge. Pastor Ward is planning to attend the service and will share a letter from our congregation to the family.
We give praise and thanksgiving to our Holy God for giving us the gift of Pastor Henry McKay.
---
GOD'S WORK. OUR HANDS.


SUNDAY, SEPTEMBER 12, 2021
Each year Advent participates in God's Work, Our Hands, an ELCA service-focused event held in the fall. This year our service will primarily be held the weekend of September 10-12 and will focus on the needs near and around Advent in University City.  
All the Advent service opportunities were planned to include as many congregational members as possible.  There are outdoors opportunities and ones you can do on your own with your own family. (All COVID-sensitive!) There are activities that are especially appropriate for children, senior adults, and everyone in between!  It is our goal that every single member of our community find some way to plug into the God's Work, Our Hands service event.  
For more info or to suggest an additional service opportunity, please contact Toni Hagerman (hagermanic@gmail.com)  Here is the link to use to sign up.  
---
Our Neighbors' Plate
A group of folks from all walks of Advent life and Niners United Campus Ministry have come together to try to address the food insecurity that is in our community. As you know, we started a Little Free Pantry last year when Covid 19 began wreaking havoc on the economy. This pantry continues to serve our area today with members refilling the pantry multiple times each week. Inspired to use our kitchen to bring another layer of assistance, we have formed Our Neighbors' Plate. We have been providing healthy and delicious take-out meals to our neighbors each Thursday from 6:00-7:00. 
Would you like to help? Contact Carol Schierlmann at spiritualdev@adventlu.org and she can advise what our needs are for the rest of the summer. We will have a new Sign Up Genius for the fall soon so stay tuned!
As we plan for where this ministry may lead us, if you know someone in a corporation that might want to sponsor this kind of work or someone who might be able to point us to a grant, please contact Carol Schierlmann at spiritualdev@adventlu.org
---
LITTLE FREE PANTRY
Our Little Free Pantry has become immensely popular for both our neighbors in the College Downs neighborhood and for our members.  Sharon Thrower has agreed to be the Social Ministry Board lead person for our pantry.  If you have questions or ideas about the pantry, including donations and how to become more involved, feel free to contact her at PreschoolDirector@adventlu.org.  Our Little Free Pantry is located on Bonnie Lane in the side yard of the Wubben-Smith House.
An Amazon Wish List has also been set up for those who would like to purchase items for the Little Free Pantry and our Advent Food Pantry.  Because of delivery issues at the church, it has been set up for the items to be shipped to Sharon Thrower's address; however you MUST select the shipping option that says "Sharon Thrower's Gift Registry Address".   Many items have been set up in the wish list and will be used to stock Advent's Pantry.  You may click here to go directly to the Amazon page to order.
---
Advent's Call For Social Justice
---
Welcome to the Advent Lutheran Church online community.  We are so happy you have found our spot on the web! You can join us for worship in person or online. We continue to worship in the Fellowship Hall with masks to protect everyone in our community as we continue to see spread of Covid. We will continue to stream services for those who are not yet ready to gather in groups. Links to Sunday worship will be posted here to our YouTube channel each week at 9:40.  
You will note a newly invigorated focus on racial and social justice work inspired by our shared desire to do a better job using our voices and our resources in this area.  Check out our page under the Outreach & Support tab to learn all the ways you can get informed and pug in to make a difference.
Keep checking back for new content and let us know if there is something you would like to see or hear from us by sending suggestions to info@adventlu.org with the email subject "Suggestion for Content".