Resolution of the Council of Advent Lutheran Church Supporting
Pastor Ward Misenheimer in
Social Justice Work
WHEREAS Jesus calls us to participate in building God's reign here on earth by struggling for justice and peace and by c,hallenging unjust political and social systems. "Strive first for the reign of God and God's justice." (Matthew 6:33); and

WHEREAS the Evangelical Lutheran Church in America (ELGA) approved a Declaration to People of African Descent on June 27, 2019 that includes an apology for our complicity in slavery, lamenting the white church's perpetuation of racism, and
---
From the Pastor's Desk
June 4, 2020
Dear Brothers and Sisters in Christ,
As the pastor and spiritual leader of our faith community, I must confess to my Advent brothers and sisters who are black, brown, or contain more pigmentation in their skin than I do, that I am personally sorry that I have not spoken up and spoken out against the horrendous and egregious act that led to the murder of George Floyd on Monday, May 25.
As of the time of writing this letter, 11 days have passed and I have not publicly denounced the actions of Officer Derek Chauvin, who killed Mr. Floyd by keeping his knee on his neck for 8 minutes and 46 seconds (or the three other Minneapolis Police officers who stood by and watched a fellow officer kill another human by asphyxiation.) I cannot imagine the suffering that George Floyd experienced during these last minutes of his life.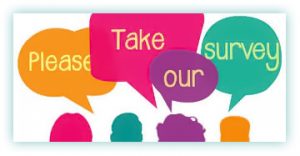 Faith and Race Check-In
Advent, along with many other churches, has increased the amount of focus we are giving to issues and events tied to faith and race. We have partnered with a research firm that has designed a (free) survey to help us understand which areas the congregation would most like to see Advent concentrating on.  The survey is short and will take less than 10 minutes of your time. Your participation will make sure that the programs we design reflect your areas of concern and interest.
---
Summarizing our ELCA Social Statement on Race
As Lutherans pondering our role in attaining racial justice, we can find our mission in the ELCA social statement entitled "Freed in Christ: Race, Ethnicity, and Culture." A full reading of the 8-page document reveals the word "time" repeatedly. We might conclude that it's about time we address racial justice! A brief summary follows:
The statement instructs that first we must face God and recognize how scripture supports our oneness. We must enter into a time of confession and a time of commitment. We must recognize this spiritual crisis in all its social, economic, and political dimensions.
From there, the statement moves to facing obstacles. It is a time to confront the sin of racism. We are still in the process of realizing the complexity of the sin, which pervades the entire social system. We must acknowledge that white people have benefited socially, economically, and politically from their privileged position. It is a time to be the church, living our connectedness with each other. We expect our ELCA leadership to guide us in our repentance and to direct us toward meaningful change.
Lastly, the statement speaks of doing justice. Talk, talk, talk is good, but not good enough. It is a time for public leadership, public witness, and public deliberation. We are not to be the faint of heart. The ELCA vows to support legislation that guarantees civil rights for all and grants access to quality education, health care, housing, and employment opportunities. A tall order, but essential!
In conclusion, you may be surprised to learn that this social statement was adopted in 1993, though it resonates as if written in recent months. Most would agree that some progress in addressing racism has been made in these 27 years, but we know there is still a lot of hard work to be done. With the heinous death of George Floyd, the eyes of many holdouts to change have been opened, and compassion has poured forth. Let us capitalize on the momentum and be the legs of the ELCA, helping to accomplish a mission it lifted up a long time ago!
---
Charlotte faith leaders demand CMPD reform
---
INTERRUPTING SILENCE

by  Walter Brueggemann
Adult Sunday School via Zoom
July 26th - September 20th
11:00am
Silence is a complex matter.  It can refer to awe before unutterable holiness, but it can also refer to the coercion where some voices are silenced in the interest of control by the dominant voices.  It is the latter silence that Walter Brueggemann explores, urging us to speak up in situations of injustice.
Interrupting Silence illustrates that the Bible is filled with stories where marginalized people break repressive silence and speak against it.  Examining how maintaining silence allows the powerful to keep control, Brueggemann motivates readers to consider situations in their lives where they need to either interrupt silence or be part of the problem, convincing us that God is active and wanting us to act for justice.
For a link to the Adult Sunday School Zoom meeting please login at Member Login, and then go to the Members Dashboard webpage.
---
From Advent's Micah 6:8 Group:
What is our call as Lutherans
to engage in the political process and
exercise our responsibility to
VOTE?
Below are excerpts from the ELCA's Draft Social Message on Government and Civic Engagement: Discipleship in a Democracy.
"Lutherans care about government because it is a gift from God intended for the safety and flourishing of human life. Yet too often and in too many ways, this gift has been abused. There is a spirit of broad dissatisfaction, mistrust, and even hatred of government in the United States:
Government OF the people has come to be seen as distant and oppressive.
Government BY the people has come to be seen as increasingly controlled by a small minority of elites.
Government FOR the people has come to be seen as unjust in who benefits and who pays.
A realistic view of government involves holding in tension the failures of government with the recognition that God intends for government to protect society and to enable it to flourish. It involves walking the line between the extremes of idolatrous endorsement of the nation and cynical rejection of what it does. Living in this tension, the ELCA holds that all residents of the United States have a responsibility to make government function well-not to abandon our democracy but to engage it in a spirit of robust citizenship.
Lutherans need to affirm government in a way that realistically acknowledges its limitations and failures while holding fast to the belief that it is fundamentally necessary. Government at all levels in the United States merits both the active support and critical engagement of Lutherans."
Don't know how to register to vote, how to get a mail- in ballot, who is on your ballot, what are the pressing issues and where do the candidates stand on these issues?  Here are some non- partisan websites that will help to guide you through the election process: